All-on-X Dental Implants
The All-on-X is a transformative dental implant procedure that goes by various names, including All-on-4®, Same Day Smile, 4 on 1, and many more.
Regardless of the terminology, these names refer to a groundbreaking treatment that effectively restores a full arch of teeth using dental implants.
Say goodbye to the inconvenience of missing teeth and embrace a comprehensive solution that revitalizes your smile and restores your confidence in a remarkable way.
EXPEDITED FULL-MOUTH DENTAL IMPLANT SOLUTION
Are you tired of painful, poorly fitting removable dentures? Our expert dentists have an effective solution for you. The All-on-X method allows us to secure a permanent fixed denture in place using at least four strategically placed dental implants per arch. This technique often eliminates the need for a bone graft, making it possible for patients with a compromised jaw to support an implant denture.
Not only will this implant procedure give you a more natural-looking smile, but it also has many health benefits such as stimulating bone growth to prevent jaw atrophy in the future. Additionally, our technique offers:
Full Arch Replacement
Fewer implants, which make the procedure less invasive, and a functional set of teeth are placed the day after your implant surgery.
Faster Treatment
Faster treatment with fewer dental appointments and a speedier recovery.
Cost Effective
In many cases full mouth reconstruction with dental implants is more affordable than restoring and/or replacing each individual tooth.
All-on-X is a cutting-edge technique for placing implant-supported dentures. It helps patients with major or total tooth loss regain their ability to chew, speak, and smile, often without the need for bone grafting.

In traditional placement methods, it typically takes six to eight titanium dental implants to support a full denture. In the All-on-X method, as few as four implants are needed. The two posterior implants are positioned at a 45-degree angle to maximize contact with the existing bone tissue. This allows the implants to provide great stability for the denture, even if the jawbone has experienced some amount of atrophy following tooth loss.

Because All-on-X uses fewer dental implants, the implant placement procedure is quicker, and recovery tends to be shorter as well. Our dentists can place a temporary denture just one day after placing your All-on-X dental implants, giving you a near-instant smile transformation.
A NEW SMILE CAN GIVE YOU A NEW LEASE ON LIFE
At Stubbs Dental Implant Center, we specialize in creating custom smiles that can improve your oral health, overall wellness, and self-confidence. Our experienced dentists offer both single dental implant and full-mouth dental implant options to meet your individual needs. Trust us to provide you with the highest level of dental care and achieve the beautiful, healthy smile you deserve.
"When I first saw my new smile I cried because it was the me I remembered again! It was a dream come true. The dentists at Stubbs Dental Implant Center are magicians."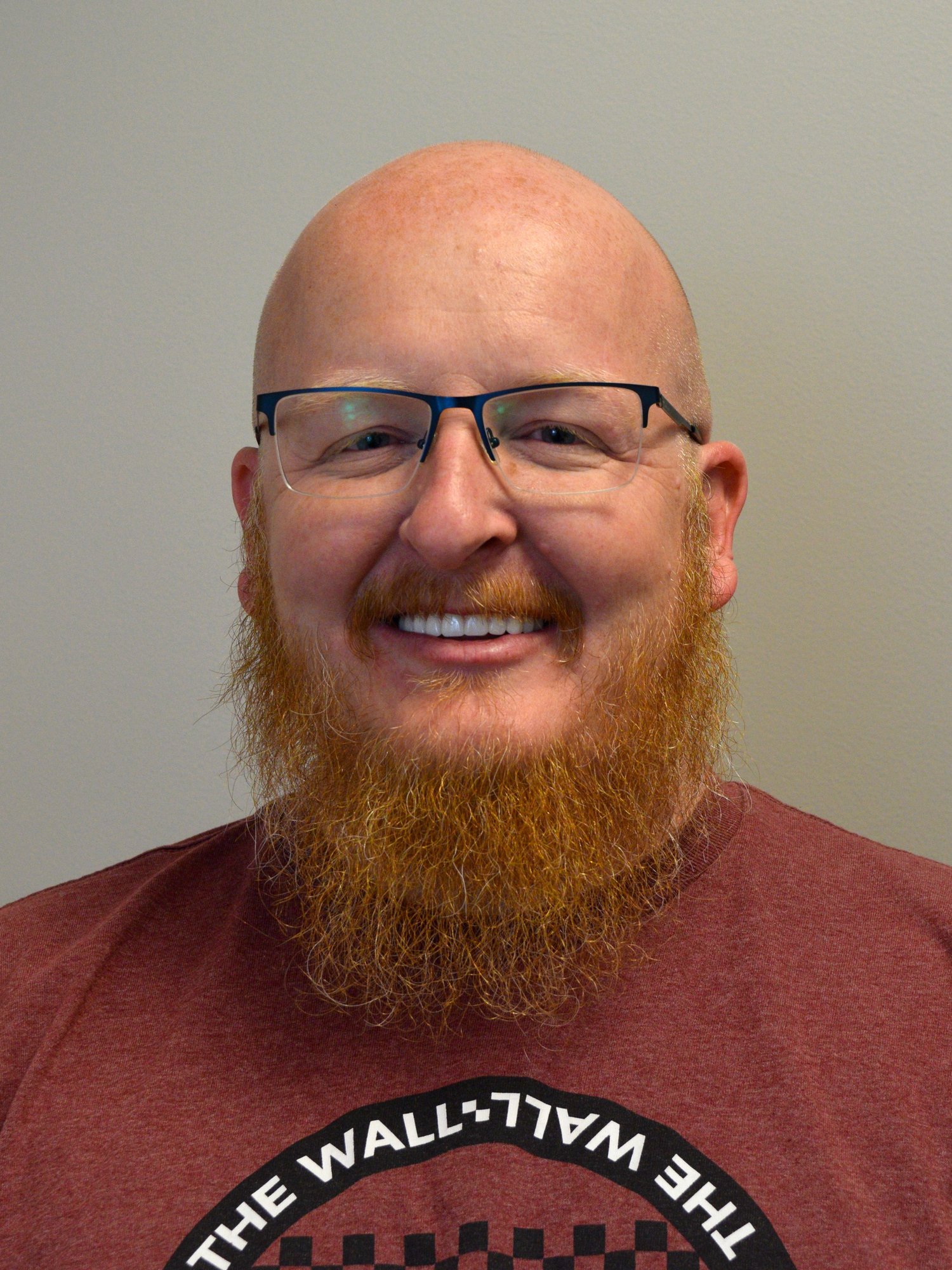 "Getting the All-on-X from Stubbs Dental was the best decision I ever made! This smile changed everything for me. Being more confident allowed me to meet more people, and brought my fiancé into my life."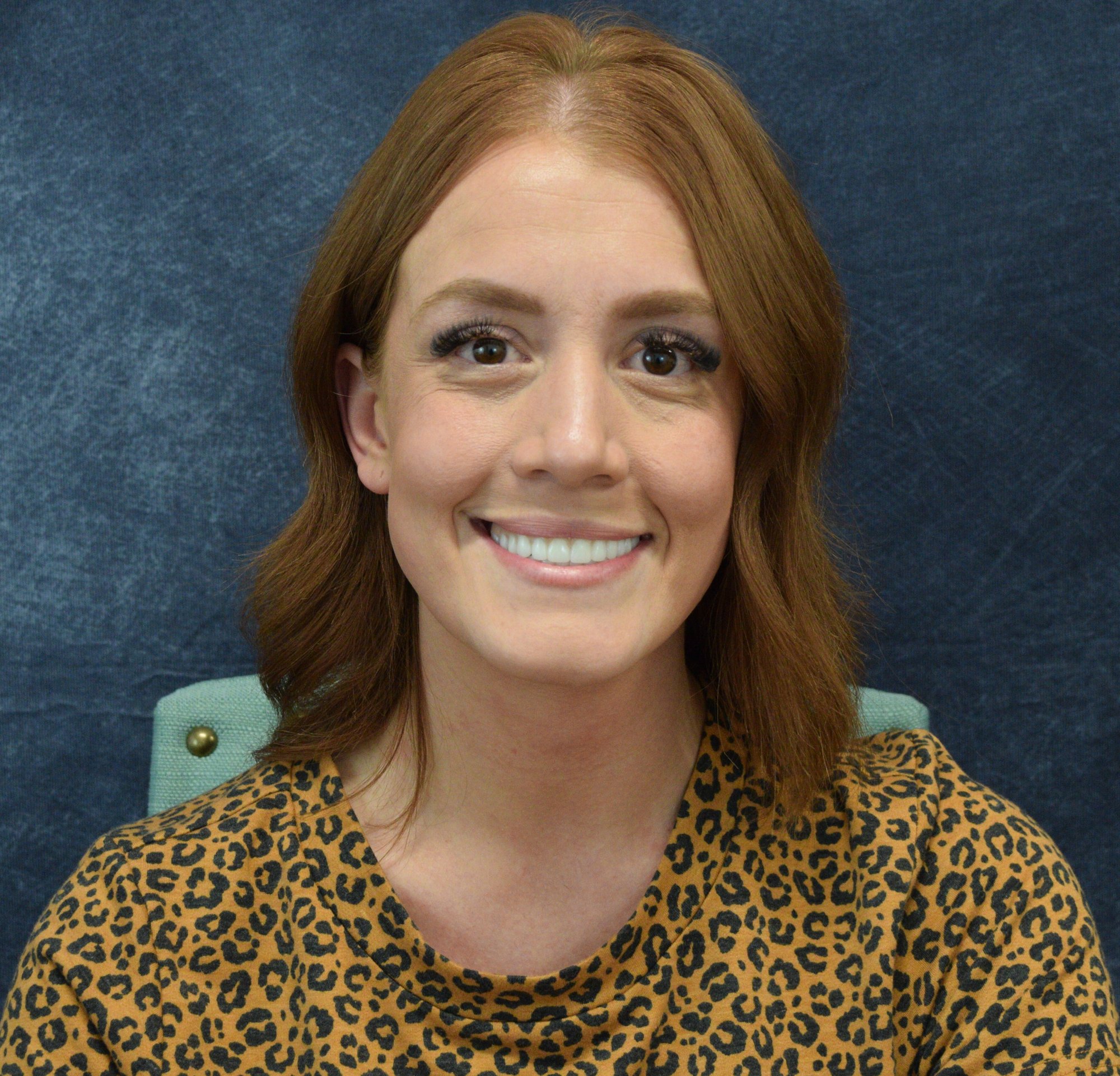 All-on-X Patient
Mckenzie B.
"Two days after surgery I felt like a completely different person. My body didn't hurt, the aches that I had, and all the issues I had going on within my mouth were gone. My energy level was back! My entire life changed and I owe that to Stubbs Dental."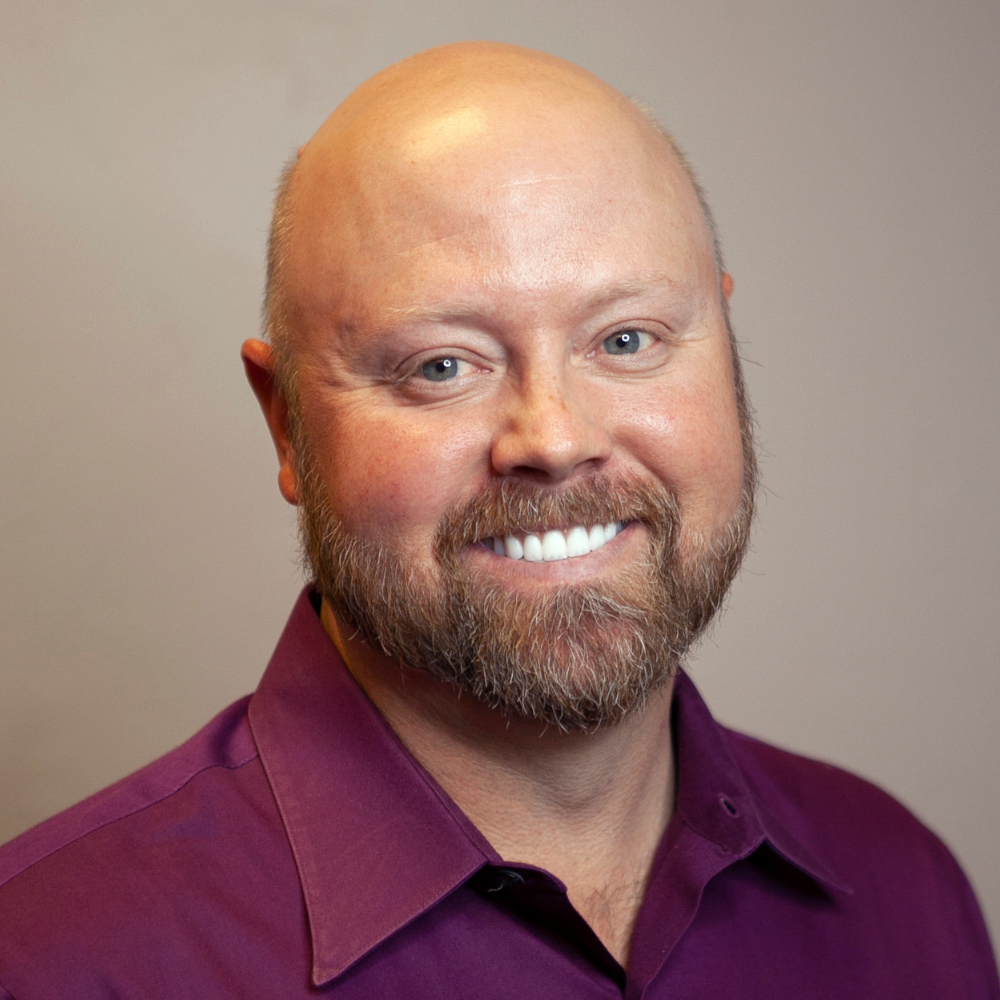 All-on-X Patient
Brandon S.
"Dental implants gave me back my confidence, I can be myself again. It's great being excited to eat instead of dreading it. It's like like a second life for me!"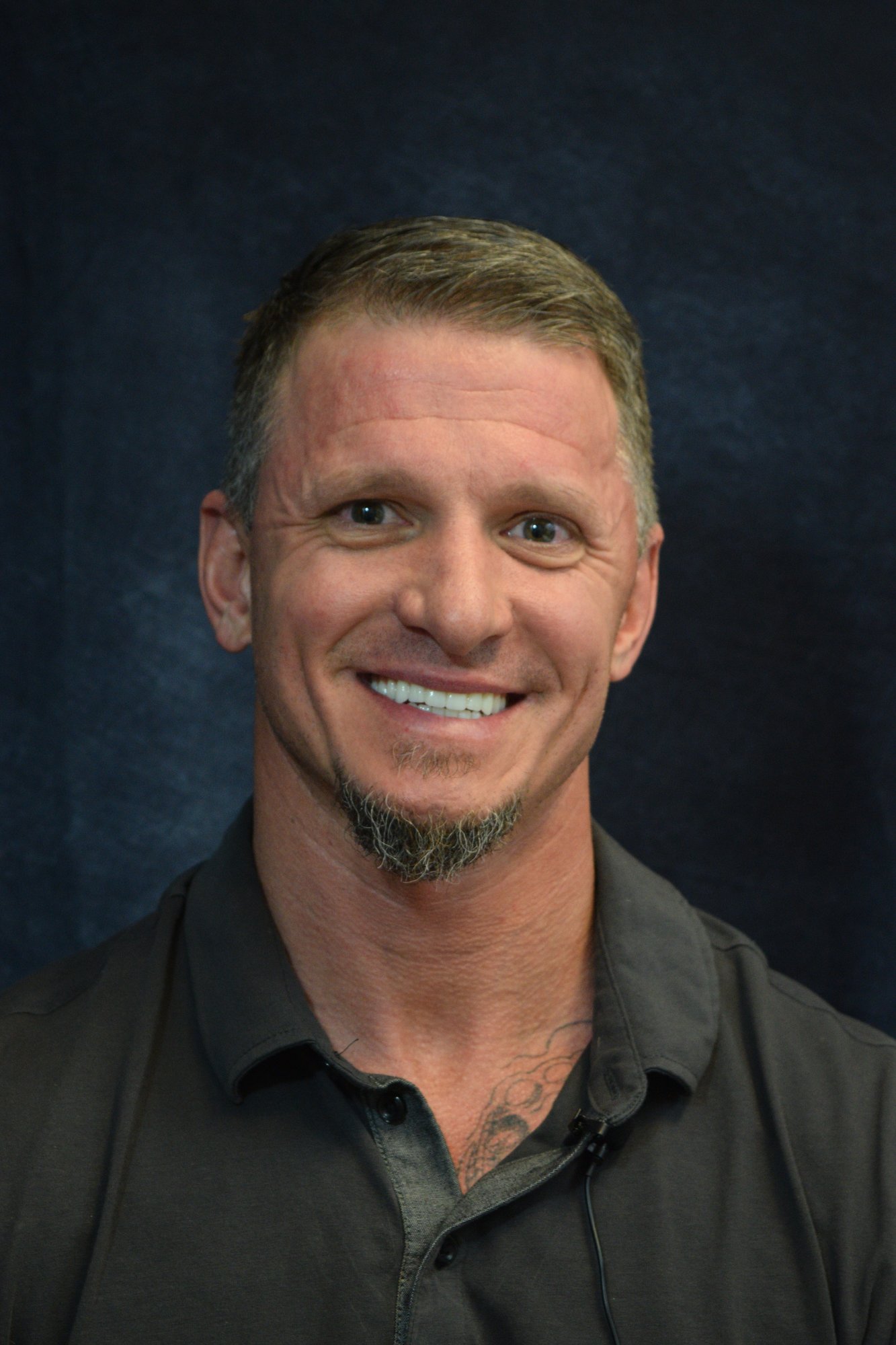 All-on-X Patient
Tyler H.
PATIENTS WHO WEAR REMOVABLE DENTURES
3 Reasons We Recommend All-on-X
Greater Stability
Traditional removable dentures are held in place by natural suction or with the help of denture adhesive, but they can still be prone to slippage. Because All-on-4 implants are anchored in the jawbone, the dentures they support are never at risk of moving around. Additionally, while traditional dentures must be removed each night to let the gums rest, All-on-4 dentures stay securely in your mouth at all times. You'll never have to be without your smile again.


Better Oral Health
Unlike removable dentures, All-on-X implants and dentures replace teeth from root to crown. This is crucial for your oral health, as your tooth roots provide stimulation to keep your jaw healthy and strong. Without that stimulation, the jawbone will inevitably atrophy, which can lead to issues including an aged appearance, dental shifting, and further tooth loss. Implants are the only treatment that can prevent this atrophy.


Long Term Solution
In most cases, removable dentures should be replaced every five to seven years. Our All-on-X dental implant dentures, however, are made of zirconia, the strongest material on the market, and can last a lifetime with proper care and regular dental checkups. Though your denture will eventually need to be replaced, your titanium implants can last a lifetime.
Compare Your Options
Full mouth reconstruction is a transformative dental procedure that restores both the aesthetic and functional aspects of the entire mouth. Options include the All-on-X, snap-on dentures, and traditional dentures. By exploring the benefits, drawbacks, and unique features of each option, we aim to assist you in making an informed decision regarding the best choice for your full mouth reconstruction needs.
All-on-X
The All-on-X dental implant treatment is a remarkable solution for full mouth reconstruction that offers exceptional benefits and is considered one of the best options available. This innovative technique involves the strategic placement of four dental implants in the jaw, providing a stable foundation for a full set of prosthetic teeth. This revolutionary treatment option delivers remarkable results, allowing individuals to regain a natural-looking smile and the ability to bite, chew, and speak comfortably.
Permanently secured in place with four or more dental implants
Protects against bone loss
Preserves natural bite force and ability to taste food
Final Zirconia prosthetic delivered in as little as 12 weeks
Can last a lifetime with proper maintenance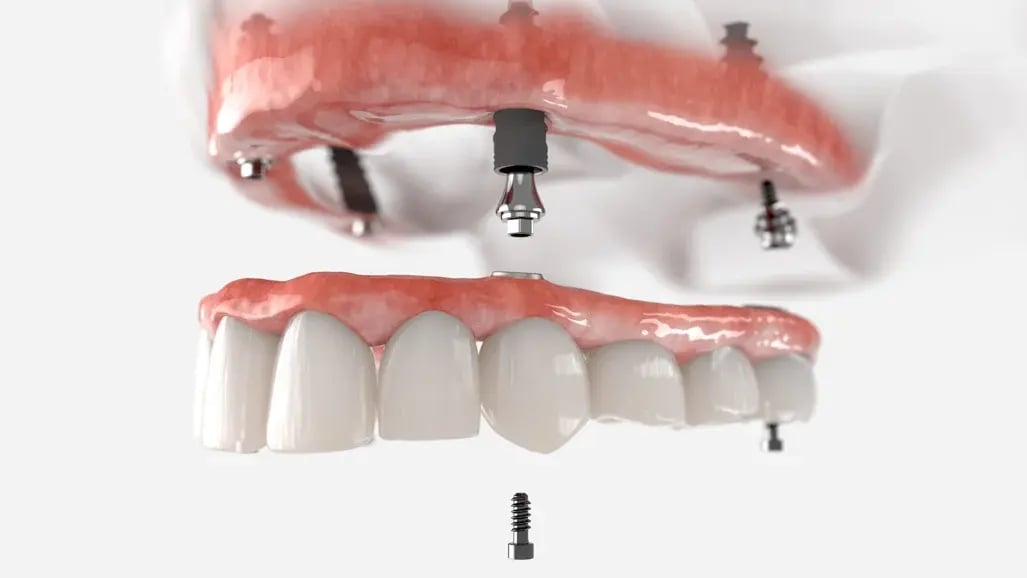 Snap On Denture
Snap-On dentures are similar to traditional dentures in that they are removable acrylic appliances resembling a conventional denture. However, they differ in their attachment mechanism, as they snap onto dental implants embedded in the jaw bone through a "button" connection. The less bulky design of these dentures improves the ability to taste compared to traditional dentures and comes with additional benefits such as more stability.
Removable prosthetic
Secured by two or more implants
Does not protect against bone loss
Preserves partial bite force but can affect the ability to taste if the denture covers the palate
Must heal in a traditional denture for 6 months before receiving final snap on prosthetic
The "button" connection can wear over time and need to be replaced
Typically lasts around 5 years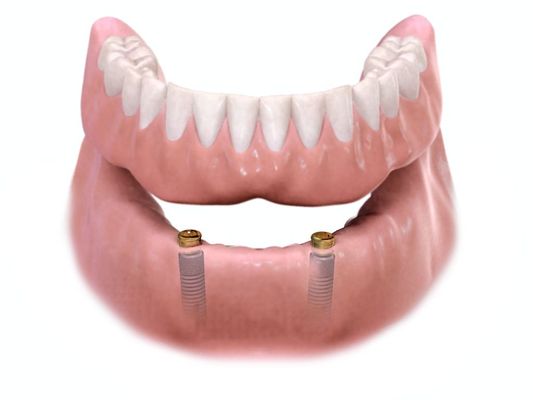 Traditional Denture
A traditional denture is a removable set of teeth that sits on your gums. The base is made from an acrylic that matches the natural tone of your gum tissue, and false teeth are attached to the base. They have the advantage of being a quick and simple process, being easy to clean, and being lower cost than the alternatives. However, though modern dentures have evolved significantly, they can still feel bulky, uncomfortable, trigger strong gag reflexes, reduce ability to taste, create difficulties talking, and cause gum irritation due to movement and friction.
Removable and can fall out at inconvenient times

Does not protect against bone loss

Significantly impacts the ability to taste food as the palate is covered

Significantly reduces natural bite force and a soft food diet may be required

Can cause discomfort and sore spots on the gums

Typically lasts around 5 years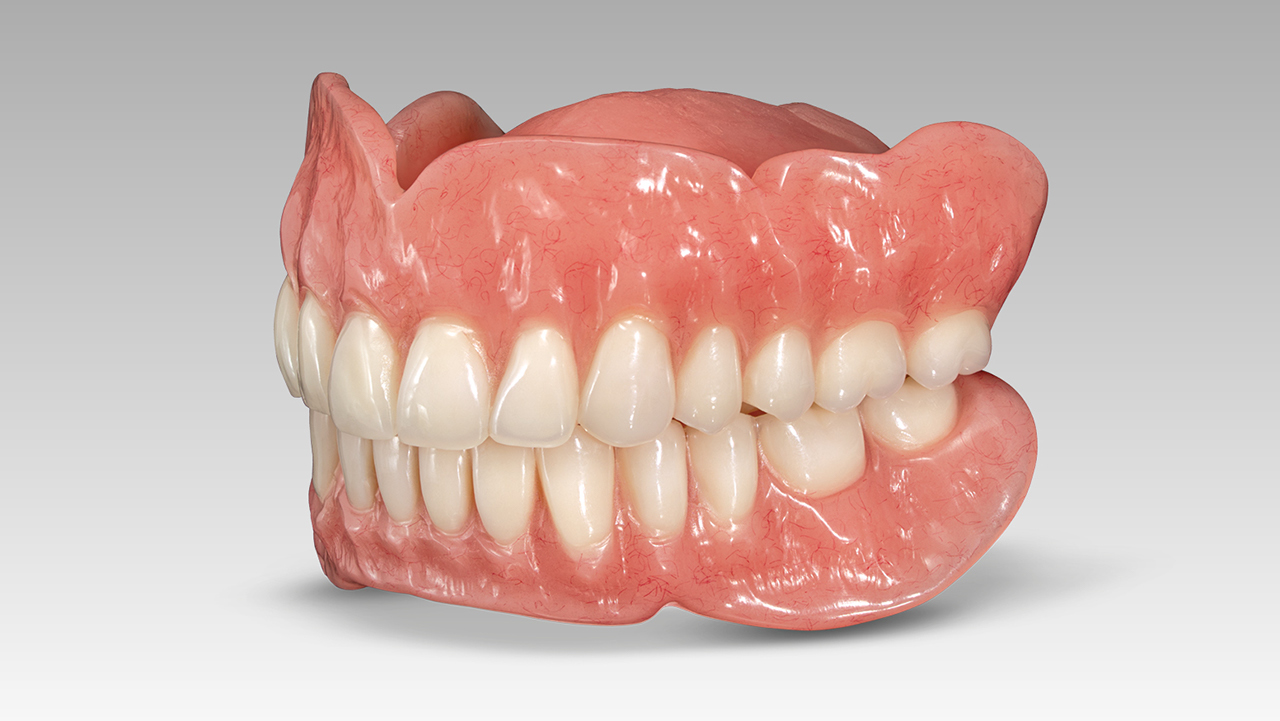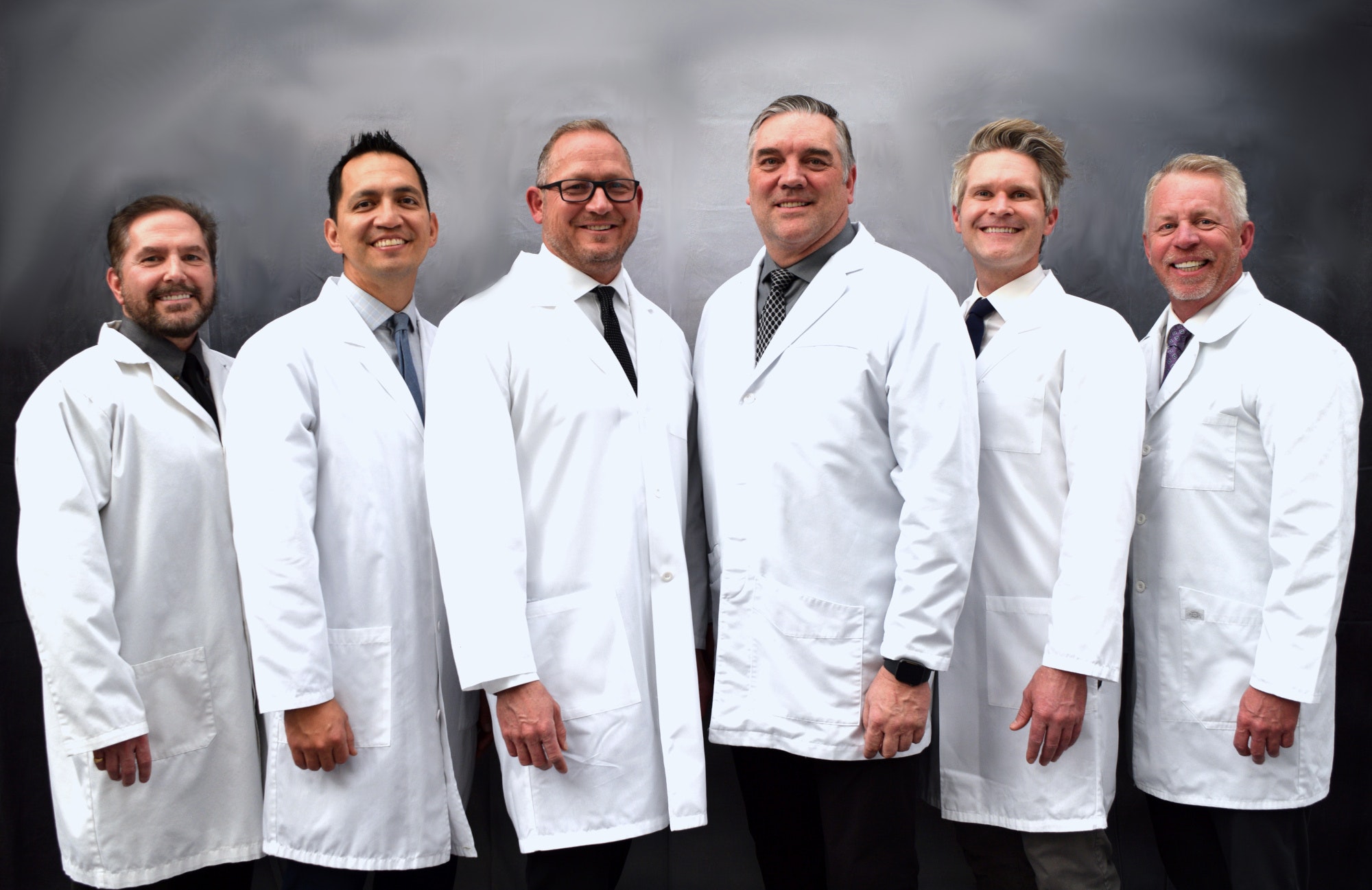 UTAH'S MOST EXPERIENCED DENTAL IMPLANT TEAM
Enhance Your Oral Health, Smile, and Quality of Life
We're proud to have earned a reputation as Utah's number-one practice for implant dentistry. Our dentists in Bountiful, Layton, Lehi, and Murray have completed more than 1,900 All-on-X cases to date. Just as we helped those patients regain their dental function and enjoy a better quality of life, we can help you, too.

The first step on your road to a renewed smile is a consultation at one of our offices. A dentist will meet with you for a thorough examination and to discuss your needs, goals, and concerns. We place great emphasis on patient education, so if you have any questions about the All-on-X process, don't hesitate to ask. Contact us online or call us to begin.
Eat, Laugh, & Smile Again
Start Your Smile Journey Today
Real Patients, Real Results
THIS HAS CHANGED MY ENTIRE LIFE
"I wanted to feel better about myself."
McKenzie's story is a testament to the life-changing power of All-on-X dental implants. After struggling with dental issues that affected her self-esteem and hindered her romantic prospects, she made the decision to undergo the transformative All-on-X procedure. With the support of the skilled implant dentists at Stubbs Dental Implant Center and the advanced technology behind All-on-X, McKenzie's smile was completely restored, giving her the confidence she had always desired.
YOU CAN HAVE A BRAND NEW SMILE FASTER THAN YOU THINK
All-on-X Dental Implant Treatment Timeline
Experience the convenience of our fully digital offices, where getting a brand new smile with All-on-X dental implants is quicker than ever imagined.
With our advanced technology, you can have your final prosthetic in as little as 12 weeks, while others may take 6-10 months to complete the same process.





Consultation

Visit one of our offices in Bountiful, Layton, Murray, or Lehi for a one-on-one consultation with an experienced implant dentist. They'll examine your mouth, discuss your goals, and inform you of all your treatment options. If you choose All-on-X implants, we'll begin preparing for the procedure.

Planning For Surgery

We'll take 3D X-rays, CBCT scans, and intraoral scans of your jaw, oral structures, and any remaining teeth. These detailed digital images will aid in the planning of a customized smile design and surgical guide. These scans can also be completed during your initial consultation for your convenience.

Surgery & Implant Placement

Under sedation, any necessary procedures like tooth extraction or sinus lift will be expertly performed. Utilizing a precise surgical guide, your skilled dentist will locate the ideal implant placement positions along your jaw. With utmost care, they will access the jawbone through the gums and securely anchor the titanium implants, ensuring a strong foundation for your dental restoration.

Next-Day Delivery

The day after your All-on-X implants are placed, we will provide you with a high-quality temporary prosthetic. This temporary prosthetic ensures that you can enjoy optimal dental function and a complete smile from day one, while you navigate the healing process with comfort and ease.

Final Zirconia Delivery

In as little as eight weeks after surgery, we will initiate the creation of your custom Zirconia prosthesis based on updated digital scans of your healed mouth and gums. In just four additional weeks, you will be able to receive your permanent zirconia denture, providing you with a lovely and functional smile to enjoy for a lifetime!
Are you an All-on-X Candidate?
All-on-X makes treatment with dental implants possible for a broad scope of patients, you may be a candidate if you are experiencing any of the following.
Wearing Traditional Dentures
If you are experiencing discomfort from ill-fitting traditional dentures and missing out on enjoying your favorite foods, All-on-X implants can restore up to 98% of natural dental function, far surpassing the limited functionality of traditional dentures.
Missing Multiple Teeth
If you are dealing with the challenges of missing multiple teeth or widespread decay that traditional restorative methods can't effectively address, All-on-X implants provide a long-term solution. Move beyond temporary fixes and constant dental work, and embrace a stable and lasting smile that eliminates the need for ongoing treatments.
Failing Dental Work
If your current dental work, such as bridges or partial dentures, keeps failing and causing inconvenience and expenses, consider the long-term benefits of All-on-X implants. This reliable and durable solution saves you time and money in the long run, providing a stable, fixed restoration that eliminates the need for frequent repairs or replacements.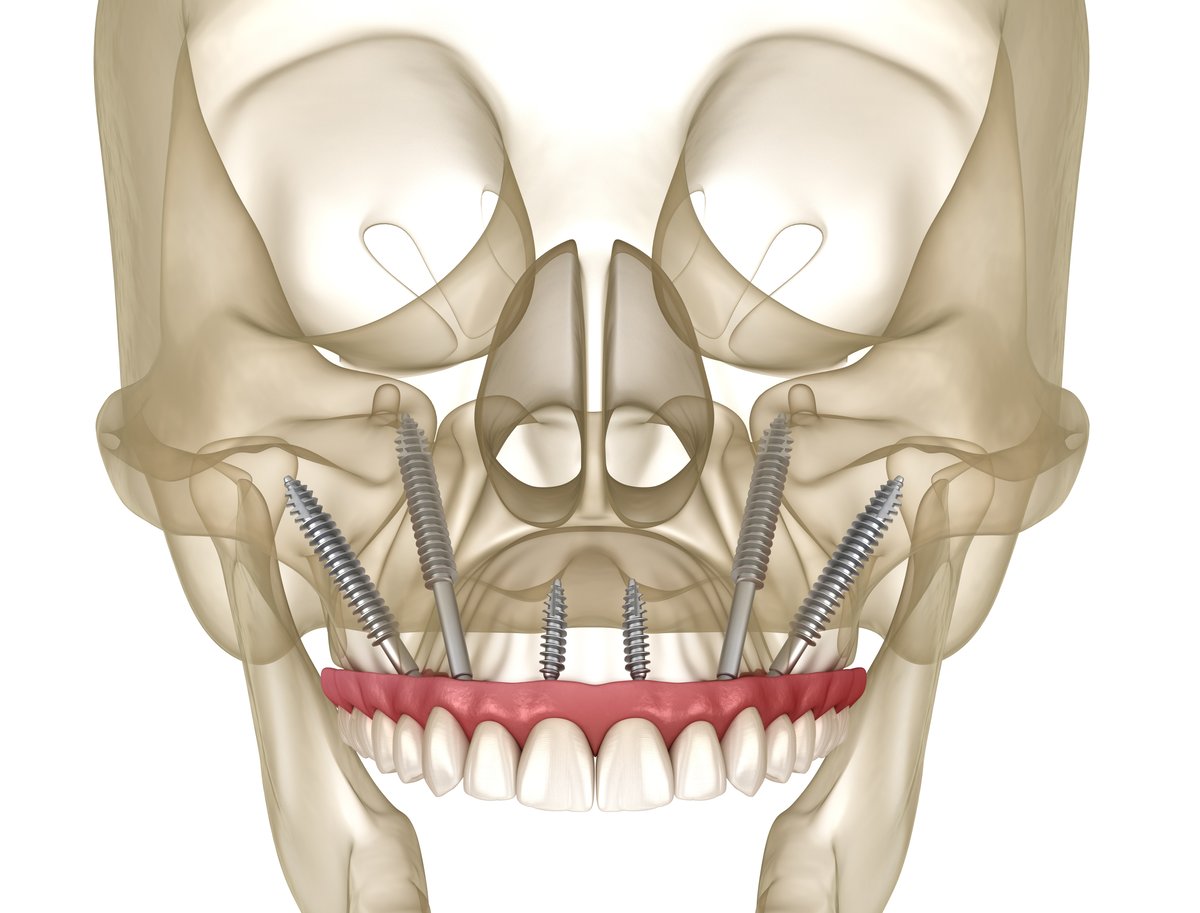 An Alternative Implant Technique
Zygomatic implants are another option for patients with low jawbone density who are missing their upper teeth. Unlike traditional implants, which are anchored in the jaw, zygomatic implants are anchored in the cheekbones. The cheekbone does not atrophy after tooth loss, making it a safe, stable location to secure upper-arch dental implants.

Similar to All-on-X, the zygomatic technique allows you to skip bone grafting, even if you have significant jaw recession. Zygomatic implant treatment is performed under full anesthesia to ensure your comfort.
All-on-X Dental Implant Recovery
Manage Discomfort With Medication
Patients may experience mild pain, swelling, and tenderness in the initial days following implant placement. However, these symptoms can be effectively managed with readily available over-the-counter medication. Remarkably, numerous individuals return to their regular work routine within a few days. Notably, patients have reported that the surgery caused less discomfort compared to the oral issues they had been enduring previously.
Avoid Hard or Crunchy Foods
To expedite the recovery process after your implant surgery, it is advisable to adhere to a soft-food diet for the initial two weeks. A good rule of thumb to follow during the first two weeks after your implant surgery is to opt for foods that can be easily cut with a fork. Refraining from consuming hard or crunchy foods during this period is crucial as they can potentially disrupt the healing of the dental implant and prolong your recovery.
Avoid Tobacco & Alcohol
These activities should be strictly avoided during the recovery period to minimize the risk of complications and ensure the long-term success of the implants. The chemicals in tobacco and alcohol can interfere with the healing process by constricting blood vessels and reducing oxygen supply to the surgical site, greatly increasing the risk of implant failure.
Maintaining Your All-on-X Dental Implants
Proper maintenance and care ensure the longevity of your dental implants and maintain the aesthetic and functional benefits of your implant-supported teeth.